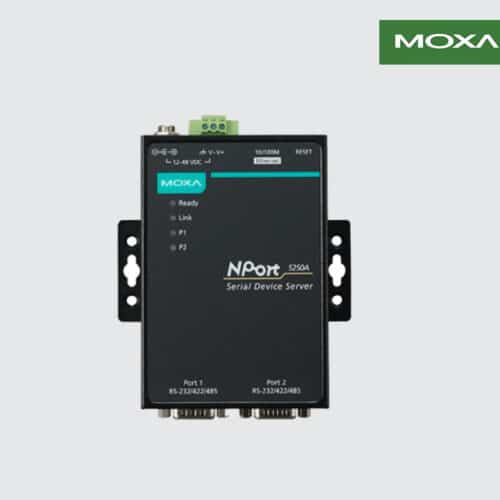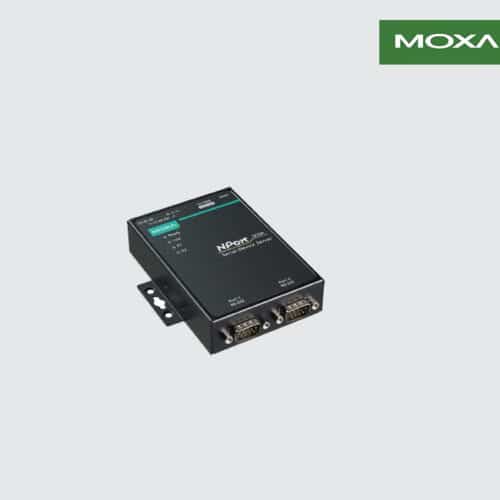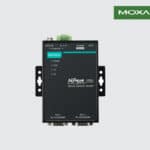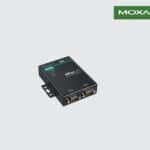 Moxa NPort 5250A 2-port RS-232/422/485 serial device servers

Moxa NPort 5250A 2-port RS-232/422/485 serial device servers
AED1,080.00 Excl. VAT.
AED1,080.00 Excl. VAT.
RS-232 to RS-422 conversion with RTS/CTS support
RS-232 to 2-wire or 4-wire RS-485 conversion
Wall and DIN-rail mounting
Compare
Description
Additional information
Reviews (0)
Store Policies
Inquiries
Description
Moxa NPort 5250A 2-port RS-232/422/485 serial device servers
The Moxa Nport 5250A device servers are designed to make serial devices network-ready in an instant and give your PC software direct access to serial devices from anywhere on the network. The NPort 5250A device servers are ultra lean, ruggedized, and user friendly, making simple and reliable serial to Ethernet solutions possible.
A Greener Serial-to-Ethernet Solution
The Moxa Mine is a small but powerful ARM-based serial-to-Ethernet SoC with RAM and Flash embedded. With the MiiNe inside, the Moxa Nport 5250A series becomes the lowest power consumption device server in the world.
The Moxa Nport 5250A series saves at least 50% on power consumption compared to existing solutions on the market, helping engineers meet the tough environmental compliance challenges found in today's industrial environments.
No. of Ports  : 1
Speed  : 10/100 Mbps, auto MDI/MDIX
Connectors  : 8-pin RJ45
Magnetic Isolation Protection  : 1.5 KV built-in
Ethernet Line Protection  : Level 2 Surge, EN61000-4-5
Serial Standards  : Moxa Nport 5250A – RS-232/422/485
Number of Ports : 2
Connector:
Moxa nport 5250A : DB9 male
Serial Line Protection: EN 61000-4-5 (Surge) Level 1
RS-485 Data Direction Control: ADDC® (Automatic Data Direction
Control)
Pull High/Low Resistor for RS-485: 1 kΩ, 150 kΩ
Serial Signals
RS-232: TxD, RxD, RTS, CTS, DTR, DSR, DCD, GND
RS-422: Tx+, Tx-, Rx+, Rx-, GND
RS-485-4w: Tx+, Tx-, Rx+, Rx-, GND
RS-485-2w: Data+, Data-, GND
Software
Network Protocols: ICMP, IPv4, TCP, UDP, DHCP, BOOTP, Telnet,
DNS, SNMP V1, HTTP, SMTP, IGMP V1/2, ARP
Configuration Options: Web Console (with new Quick Setup), Serial
Console (NPort 5210A/5250A only), Telnet Console, Windows Utility
Additional information
| | |
| --- | --- |
| Brand | Moxa |
| Connector | DB9 female |
| Signals | RS-232 TxD, RxD, RTS, CTS, GND |
| Power Consumption | TCC-100/100-T 300 mA @ 12 V |
| Warranty | 5 Year Warranty |
General Inquiries
There are no inquiries yet.