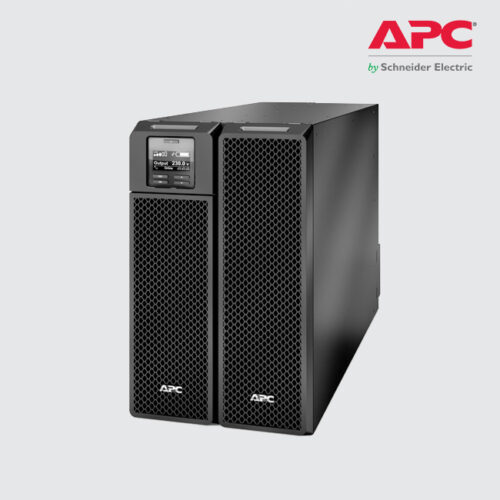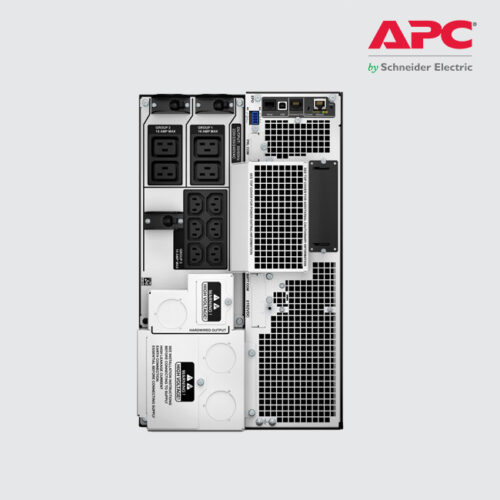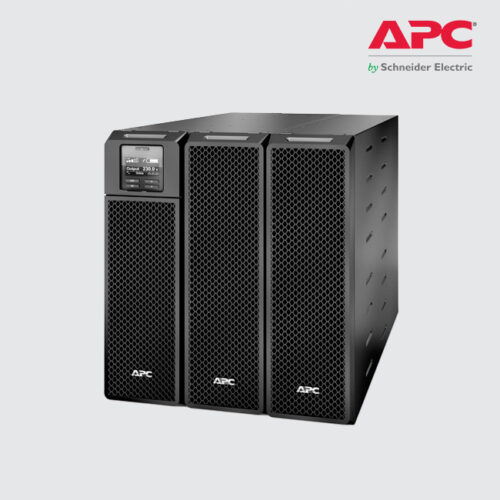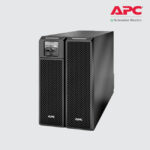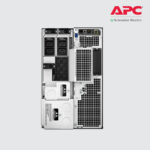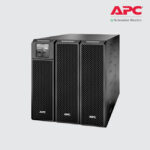 APC Smart-UPS SRT 10000VA SRT10KXLI

APC Smart-UPS SRT 10000VA SRT10KXLI
AED19,500.00 Excl. VAT.
AED19,500.00 Excl. VAT.
Model : SRT10KXLI
Load Capacity : 10.0 KWatts / 10.0 KVA
Standard warranty : 3 years
Compare
Compare
Description
Additional information
Reviews (0)
Description
APC Smart-UPS SRT 10000VA SRT10KXLI
High density, double-conversion on-line power protection with scalable runtime
10/100 BaseT Connection

Connect the device to a network using a 10 or 100 BaseT connection

Battery failure notification

Provides early-warning fault analysis on batteries enabling timely preventive maintenance

Green mode

Patent-pending operating mode that bypasses unused electrical components in good power conditions to achieve very high operating efficiency without sacrificing any protection
LCD graphics display : Text and mimic diagrams that display modes of operation, system parameters and alarms.
Smart-UPS On-Line Features & Benefits
Plug-and-Play external batteries

Ensures clean, uninterrupted power to the loads when adding extra runtime to the UPS.

Flash upgradeable firmware

Install maintenance releases of firmware remotely using FTP.

Rack/Tower convertible

Protects the initial investment in the UPS when migrating from tower to rack-mount environment.
Serviceability
Disconnected battery notification

Warns when a battery is not available to provide backup power.

Automatic self-test

Periodic battery self-test ensures early detection of a battery that needs to be replaced.

User-replaceable batteries

Increases availability by allowing a trained user to perform upgrades and replacements of the batteries reducing Mean Time to Repair (MTTR)

Audible alarms

Provides notification of changing utility power and UPS power conditions

Predicitive failure notification

Provides early-warning fault analysis ensuring proactive component replacement.
Manageability
Network manageable

Provides remote power management of the UPS over the network.

Serial connectivity

Provides management of the UPS via a serial port.

InfraStruXure Manager Compatible

Enables centralized management via the APC InfraStruXure Manager.

SmartSlot

Customize UPS capabilities with management cards.

LED status indicators

Quickly understand unit and power status with visual indicators.
Output
Output power capacity

10.0 KWatts / 10.0 kVA

Max Configurable Power (Watts)

10.0 KWatts / 10.0 kVA

Nominal Output Voltage

230V

Output Voltage Distortion

Less than 2%

Output Frequency (sync to mains)

50/60Hz +/- 3 Hz

Other Output Voltages

220, 240

Load Crest Factor

3 : 1

Topology

Double Conversion Online

Waveform type

Sine wave

Output Connections

(6) IEC 320 C13 (Battery Backup)

(4) IEC 320 C19 (Battery Backup)

(1) Hard Wire 3-wire (H N + G) (Battery Backup)

(3) IEC Jumpers (Battery Backup)

Bypass

Internal Bypass (Automatic and Manual)
Input
Nominal Input Voltage

230V , 400V 3PH

Input frequency

40 – 70 Hz (auto sensing)

Input Connections

Hard Wire 3 wire (1PH+N+G), Hard Wire 5-wire (3PH + N + G)

Input voltage range for main operations

160 – 275V

Input voltage adjustable range for mains operation

100 – 275 (half load), 173 – 476 (half load)V

Other Input Voltages

220, 240, 380, 415
APC Smart-UPS SRT 10000VA 230V SRT10KXLI Communications & Management
Interface Port(s)

RJ-45 10/100 Base-T , RJ-45 Serial , Smart-Slot , USB

Control panel

Multi-function LCD status and control console

Audible Alarm

Audible and visible alarms prioritized by severity

Emergency Power Off (EPO)

Yes

Available Smart-slot Interface Quantity : 1
Surge Energy Rating : 480Joules
Additional information
Brand

APC

Output power capacity

10.0 KWatts / 10.0 kVA

Nominal Output Voltage

230V

Topology

Double Conversion Online

Waveform type

Sine wave

Output Connections

6) IEC 320 C13 (Battery Backup)
(4) IEC 320 C19 (Battery Backup)
(1) Hard Wire 3-wire (H N + G) (Battery Backup)
(3) IEC Jumpers (Battery Backup)

Replacement Battery

APCRBC140

Standard warranty

3 years repair or replace (excluding battery) and 2 years for battery