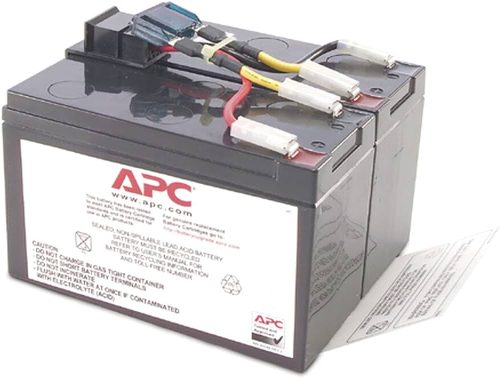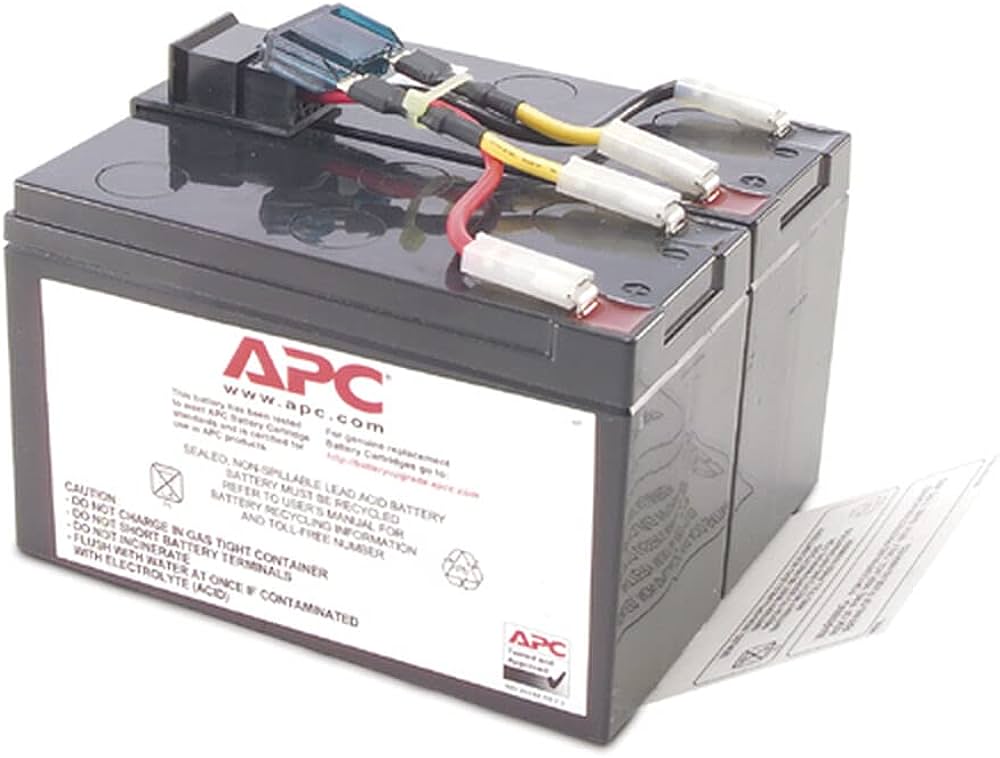 APC RBC48 Replacement Battery Cartridge, VRLA battery, 7Ah, 24VDC, 2-year warranty

APC RBC48 Replacement Battery Cartridge, VRLA battery, 7Ah, 24VDC, 2-year warranty
AED475.00 Excl. VAT.
AED475.00 Excl. VAT.
7Ah 24Vdc replaceable battery for APC Smart-UPS Line Interactive
Brand new battery shipped from strictly managed warehouse
Peace of mind with 2-year warranty and UPS safety certifications
Supports APC-authorized recycling for earth-friendly disposal
Compare
Compare
Description
Buy APC RBC48 Replacement Battery Cartridge, VRLA battery, 7Ah, 24VDC, 2-year warranty
This is a APC Replacement Battery Cartridge designed for complete compatibility with APC UPS. RBC48 7Ah 24Vdc replaceable battery is tested and approved for restoring the UPS performance to its original specifications. The RBC is a VRLA battery with a 2-year warranty. This RBC is compatible with Smart-UPS Line Interactive SMT/SUA models.
Buy APC RBC48 Replacement Battery Cartridge, VRLA battery, 7Ah, 24VDC, 2-year warranty
7Ah 24Vdc replaceable battery for APC Smart-UPS Line Interactive
Brand new battery shipped from strictly managed warehouse
Peace of mind with 2-year warranty and UPS safety certifications
Supports APC-authorized recycling for earth-friendly disposal
Environmental performance of the product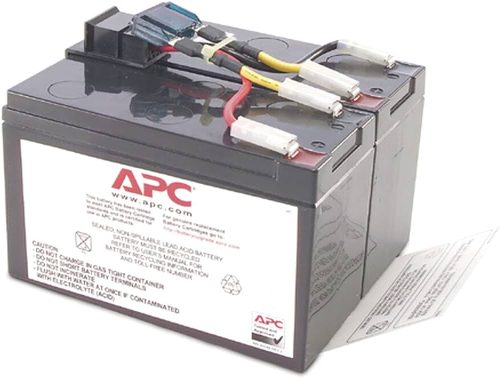 Specifications
Product or component type

Replacement battery cartridge

Battery type

Lead-acid battery

Provided equipment
All required connectors
Battery recycling guide
Reusable packaging
Installation guide
Batteries & Runtime

| | |
| --- | --- |
| Number of battery blocks per string | 2 |
| Number of battery free slots | 0 |
| Number of battery filled slots | 0 |
| Device mounting | Stand alone battery stack |
| battery voltage | 24 V |
| Number of battery replacement quantity | 1 |
| Replacement battery | |
Physical

| | |
| --- | --- |
| Height | 10.8 cm |
| Width | 13.2 cm |
| Depth | 15 cm |
| Net weight | 5 kg |
| Mounting mode | Not rack-mountable |
| USB compatible | No |
Output

| | |
| --- | --- |
| Battery capacity | 7.0 Ah |
Environmental

| | |
| --- | --- |
| Ambient air temperature for operation | 0…40 °C |
| Operating altitude | 0…10000 ft |
| Relative humidity | 0…95 % |
| Ambient air temperature for storage | -15…45 °C |
| Storage altitude | 0.00…15240.00 m |
| Storage Relative Humidity | 0…95 % |
Packing Units

| | |
| --- | --- |
| Unit Type of Package 1 | PCE |
| Number of Units in Package 1 | 1 |
| Package 1 Height | 16.800 cm |
| Package 1 Width | 22.400 cm |
| Package 1 Length | 16.800 cm |
| Package 1 Weight | 5.910 kg |
| Unit Type of Package 2 | S03 |
| Number of Units in Package 2 | 2 |
| Package 2 Height | 30.000 cm |
| Package 2 Width | 30.000 cm |
| Package 2 Length | 40.000 cm |
| Package 2 Weight | 11.820 kg |
| Unit Type of Package 3 | P12 |
| Number of Units in Package 3 | 32 |
| Package 3 Height | 80.000 cm |
| Package 3 Width | 80.000 cm |
| Package 3 Length | 120.000 cm |
| Package 3 Weight | 189.120 kg |
Contractual warranty

| | |
| --- | --- |
| Warranty | 2 years repair or replace |
Buy APC RBC48 Replacement Battery Cartridge, VRLA battery, 7Ah, 24VDC, 2-year warranty