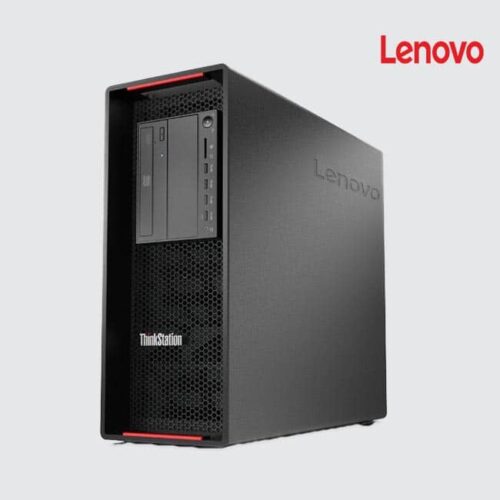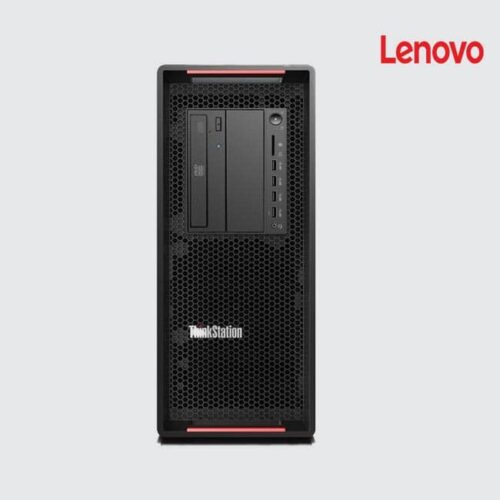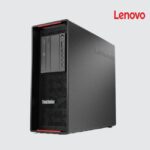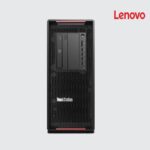 Lenovo ThinkStation P720 Tower Workstation

Lenovo ThinkStation P720 Tower Workstation
AED12,299.00 Excl. VAT.
AED12,299.00 Excl. VAT.
Lenovo ThinkStation P720 Tower Workstation
2 x Intel Xeon Silver 4108 (8 cores)
32GB ECC DDR4-2666
1TB 7200 RPM
Win 10 Pro
3 Year On-Site
Compare
Description
Additional information
Reviews (1)
Store Policies
Inquiries
Description
Lenovo ThinkStation P720 Tower Workstation Features:
Buy Lenovo ThinkStation P720 Tower Workstation Powered by Intel Xeon processors and graphics, this durable workstation is one tough performer.
Ideal for professionals with heavy data-processing needs, the ThinkStation P720 gives you speed with huge storage options and parallel-processing capability.
2 x Intel Xeon Silver 4108 (1.8GHz / 8 cores)
32GB DDR4 2666 ECC (16GB x 2)
1TB 7200 RPM Win 10 Pro 64 – WS
DVD±RW
3 Year On_site (9 IN 1 Card Reader, Integrated Audio, Dual Integrated Ethernet)
Designed for users, engineered for IT managers
Powerful enough to render VR, this high-performance workstation lets you tap the speed and efficiency of Intel Xeon processing and NVIDIA Quadro graphics.
It also comes with ISV certification from all the major vendors like Autodesk, Bentley, and Siemens. To learn more about ISV certification, click here.
Easy to set up, deploy, and manage, the ThinkStation P720 endures rigorous testing in extreme environmental conditions.
So you can count on its reliability and durability. And with an exceptional design and build quality, it gives you increased serviceability along with decreased downtime. A win-win for any organization.
What's more, fine-tuning and optimizing system performance is a breeze. Simply download and run the Lenovo Performance Tuner and Lenovo Workstation Diagnostics apps.
Packs a punch
Enjoy the increased performance of the latest Intel Xeon processors and up to NVIDIA Quadro RTX 8000 graphics. The Thinkstation P720 scales graphics memory and performance to drive the most demanding AI, rendering, and visual computing workloads with ease—including the toughest ISV-certified applications.
ThinkStation P720 with monitor
Unparalleled versatility
The P720 features a superior modular design, including Flex Trays that hold up to two drives per bay. Configure only the components you need for the ultimate in usability and savings.
Faster memory, bigger storage
New, faster up to 2933 MHz† DDR4 memory—up to 384 GB—has more bandwidth than the previous generation, for a speedy response. And bigger, faster storage options include an onboard M.2 PCIe solution, the capacity to handle up to 60 TB of HDD storage, and support for up to 12 drives. That means the P720 can handle even the most demanding workloads.
2933 MHz requires Intel Xeon Gold or Platinum CPU
Built to last
Patented Tri-Channel Cooling ensures the P720 uses fewer fans and stays cooler than its rivals. It, therefore, runs for longer with less downtime and a bigger bottom line.
Easy to enhance
Even on the motherboard, you can swap out components quickly and easily—without any tools, thanks to intuitive red touch guide points. And superb cable management means no wires or plugs, just superior serviceability
Additional information
| | |
| --- | --- |
| Brand | Lenovo |
| Processor | Intel Xeon Silver 4110 2.1G, 8C/16T, 9.6GT/s , 11M Cache, Turbo, HT (85W) DDR4-2400 |
| Memory | 32GB DDR4 |
| Storage | 1 TB 7.2 RPM SATA |
| DVD+/-RW | Yes |
| Operating System | Windows 10 Pro for Workstation |
| Warranty | 3yr Next Business Day Warranty |
General Inquiries
There are no inquiries yet.