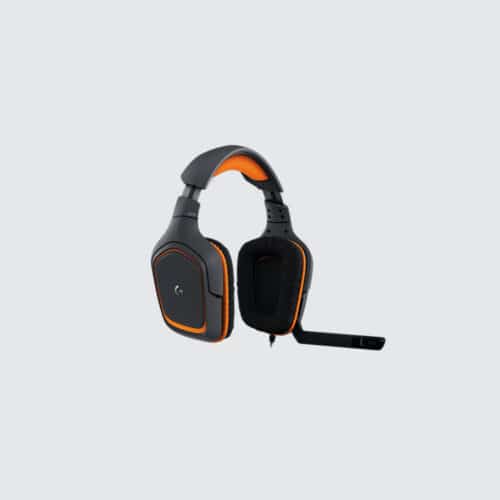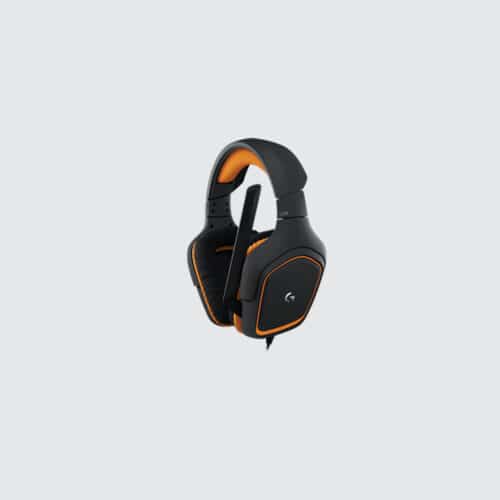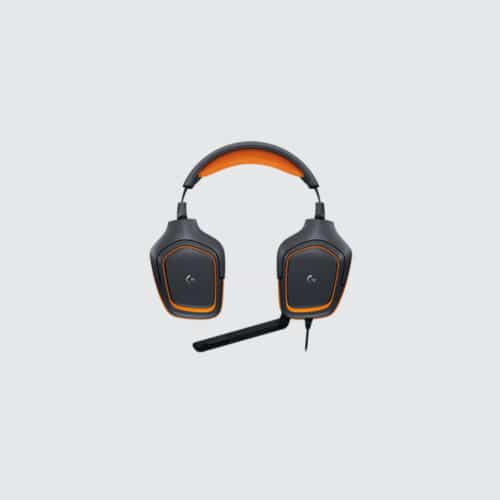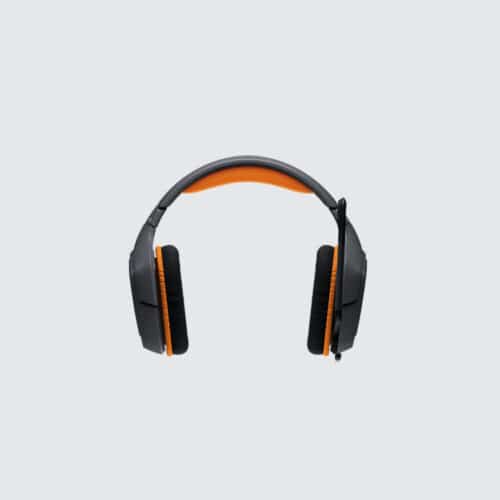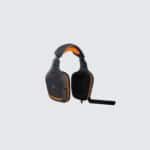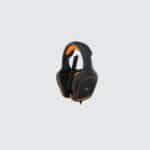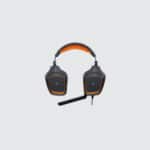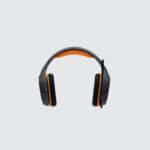 Logitech G231 Prodigy Gaming Headset

Logitech G231 Prodigy Gaming Headset
AED210.00 Excl. VAT.
AED210.00 Excl. VAT.
SYSTEM REQUIREMENTS – Windows 10, Windows 8.1, Windows 8, Windows 7
Xbox One, PS4, or  PC
Analog 3.5 mm headset and microphone connectors or Analog 4 pole 3.5 mobile microphone jack
Some Xbox One controllers may require headset adapter sold separately
Driver: 1.6 in (40 mm)
Frequency response: 20Hz-20KHz
Description
Logitech G231 Prodigy Gaming Headset
FEATURES 
GAME-QUALITY STEREO SOUND
A pin drop. A bomb blast. Hear it all.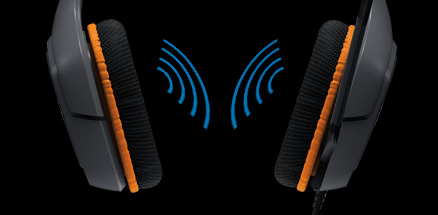 Games aren't just about graphics. Sound completes the picture. Using 40 mm neodymium drivers, G231 delivers high-quality stereo sound to keep you immersed in your game from start to finish. G231 works with Xbox One™*, Playstation 4™, and PC so you can hear the incredible audio in all your games.
ON-CABLE CONTROLS
Sound command, close at hand
Keep the mute switch and volume dial close at hand for quick, precise audio adjustments. All attached to a 2-meter cable.
LAY-FLAT EARPIECES
Free-ranging flexibility
We know even twin gamers are one-of-a-kind. For a personalized fit, the earpieces swivel up to 90 degrees. And because they can turn to lay flat, they're less prone to breakage from everyday wear and tear.
SPECIFICATIONS
PART NUMBER
981-000625
WARRANTY INFORMATION
2-Year Limited Hardware Warranty
SYSTEM REQUIREMENTS
Windows® 10, Windows 8.1, Windows 8, Windows 7
Xbox One™, PS4™, or  PC
Analog 3.5 mm headset and microphone connectors or Analog 4 pole 3.5 mobile microphone jack
Some Xbox One™ controllers may require headset adapter sold separately
PACKAGE CONTENTS
Performance Gaming Headset
Mic & stereo Y-splitter cable for PC
User Documentation
TECHNICAL SPECIFICATIONS
Headphone:
Driver: 1.6 in (40 mm)
Frequency response: 20Hz-20KHz
Impedance: 32 Ohms
Sensitivity: 90dB SPL/mWMicrophone (Boom):
Microphone Pickup pattern: Cardioid (Unidirectional)
Type: Pressure Gradient Electret Condenser
Frequency response: 50Hz-20KHz
Sensitivity:-40dBV/Pa
re: 0dB=1 Pa, 1KHz
Test conditions: 3.0V, 1KHz
Connection Type: Analog 4 poles 3.5mm plug
Indicator Lights (LED): No
LCD Display: No
Headphone Type: Analog Stereo Headphones
Corded or Wireless: Corded
Driver size: 40 mm
Headphone Sensivity: Analog 4 poles 3.5mm plug
Headphone Frequency Response:20hz-20khz
Input Impedance: 32 ohms
Sound Pressure Level (SPL Max): 90dB SPL/mw
Microphone Type: Cardioid (Unidirectional)
Microphone Frequency Response: 50hz-20khz
Audio Controls: Volume control, Microphone mute
Noise Canceling: No
Physical Specifications
Height: 7.44 in (189mm)
Width: 7.24 in (184mm)
Depth: 4.0 in (89.2 mm)
Weight: 9.0 lbs (255 g) without cables
Cable: 2 m
Y-splitter extension: 12 cm